The voting has started for the Novelicious Undiscovered 2012. If you haven't cast your vote yet, please pop over,
read
the entries and
vote
, for your favourite. More details on the fantastic
prizes
. Voting ends on June 20th.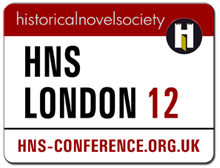 I've just booked to attend the Historical Novel Society Conference in September and I can't wait. Do let me know if you'll be going too, I'd love to meet up with online friends.
Thanks to
Rebecca Leith
for nominating me for the Sunshine Award.
Mama J
kindly nominated me for this too a couple of weeks ago, so I'll link to that post
here
. I always enjoy Rebecca's interesting and fun blog posts. If you haven't already discovered them, you're in for a treat.